Remember Gilbert Arenas?  Agent Zero?
Between 2004 and 2007, Agent Zero was a an All-NBA selection and an All-Star all three seasons.  He averaged 27.7 ppg, 5.4 apg and 1.8 spg during that three year span, he also signed a contract for $111 million which now has been deemed as one of the worst all-time deals EVER in the NBA.  He was waived by Orlando in 2012, but somehow was still making $20 million a year through 2014…….READ THAT AGAIN.  Can anyone say, Bobby Bonilla?????
To say Gilbert was a polarizing character on and off the floor would be an understatement of AL Pacino-overacting proportions.
So what's Arenas up to now you may ask?
---
originally posted on deadspin.com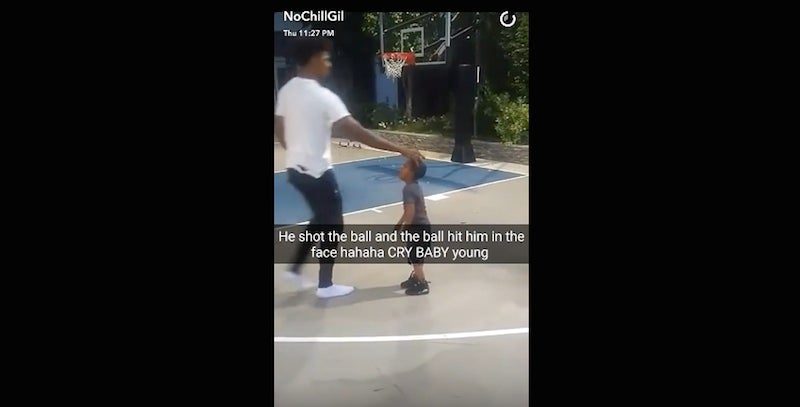 Former NBA player Gilbert Arenas, who at this point will do anything for attention, showed up at Lakers guard Nick Young's house last night and documented his visit on Snapchat.
"Why you cheating on Iggy all the time?" Arenas asked Young. (Young and Iggy Azalea recently split after she discovered that he was cheating on her.) "Where the bitches at?"
Another snippet showed the former Washington Wizards teammates sitting on a couch. "I heard you got a problem with your baby moms, man," Arenas said. "You know I'm the new O.J. I'll take care of her for the low, low price."
Arenas was also mean to Young's son. He tossed the kid's toys around and laughed when the kid started crying.
It must really suck to be friends with Gilbert Arenas.