---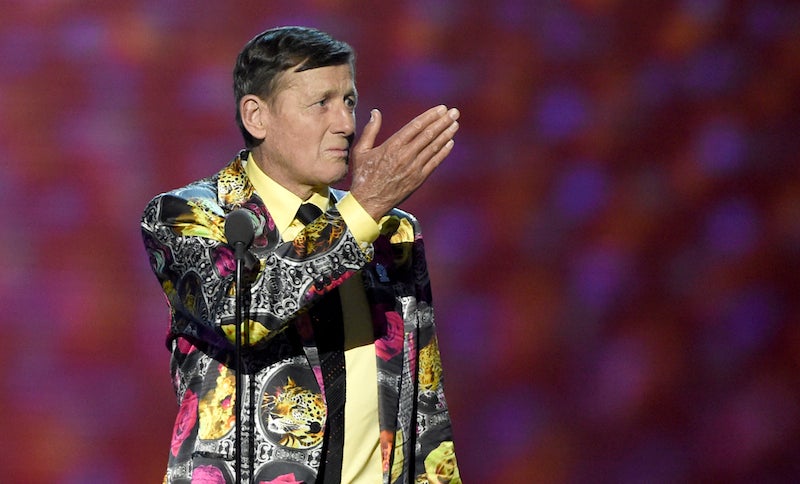 TNT basketball sideline reporter Craig Sager has died. He was 65.
Sager had started treatments for leukemia in 2014. In March of this year, doctors gave him three to six months to live after the cancer was no longer in remission. Sager had planned to cover the Rio Olympics this summer, but had to skip them to undergo more treatments. In a deal with ESPN, he assumed duties with Shelley Smith in Game 6 between the Cleveland Cavaliers and Golden State Warriors, his first NBA Finals assignment.
Sager developed a comical rapport with San Antonio Spurs head coach Gregg Popovich, who was curt with everyone but eventually softened up towards the reporter, as well as his son, Craig Sager Jr. Sager didn't want preferential treatment, however, as he told SI's Richard Deitsch:
"Pop saying he wanted me back and then promising to be nice? I was like, Oh, my God, that's unbelievable, what an honor," said Sager. "But then I started thinking about it: If I come back and Pop starts being nice to me, it just wouldn't be right. I want him to go Serbian on me."
The Associated Press wrote about Sager's third bone marrow treatment with stem cells in September, and the sideline reporter's refusal to accept the bad odds dealt to him:
"Man, life is too beautiful, too wonderful, there's just too many things," he said. "It's not just you. It's your family and kids and all. Fight. Fight until the end. Fight as hard as you can."
Even Coach Pop liked Craig Sager (click here).